New deal for our territories": an international Meeting on participatory local development in Brittany. 14-15 June 2018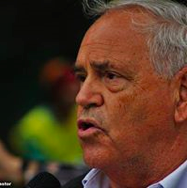 All over the world, people living in territories where the difficulties of living accumulate act collectively to face up and to take their destiny into their own hands.
The elected representatives of the country of Le Mené and the International Network for a Human Economy (RIEH) propose to some of those activists an international meeting on 14 and 15 June 2018 in Brittany, on the territory of Le Mené, to exchange and analyze the experiences of each one, convinced that we can learn from each other.
In Gao (Mali), the population is confronted with the conjunction of two major problems : security, since the area has been occupied for several months by jihadists and supporters of independence and poverty. Associations are mobilizing for peace and to respond to the needs of the population.
In Tamil Nadu, agricultural laborers and women, who are victims of discrimination as Dalits (untouchables), are educating themselves, claiming their rights, addressing justice, raising projects that generate income.
On the outskirts of Lima, Peru, the inhabitants of Villa El Salvador, an informal neighborhood, are organizing themselves to set up public services.
In the center of Brittany, a territory, Le Mené, threatened with desertification refuses to die, takes control by launching successive dynamics of endogenous and participatory development.
In Benin, the Songhai center has shown that agricultural productivity and environmental restoration can be reconciled by organizing an integrated system combining culture, livestock and fish farming, recycling waste and wastewater, producing its own energy, organizing the whole agricultural industry with processing and marketing. It is also a research and training center.
All these groups have in common a vision of the human being called to live in dignity, in solidarity, in harmony with the living.
Together with guests from different continents, we will seek to cross our experiences to define the conditions of change of model of development of a territory that would be based on local collective dynamics.
The meeting will be nourished by workshops of the participants, international speakers and common reflections.
For more information : contact@rieh.org